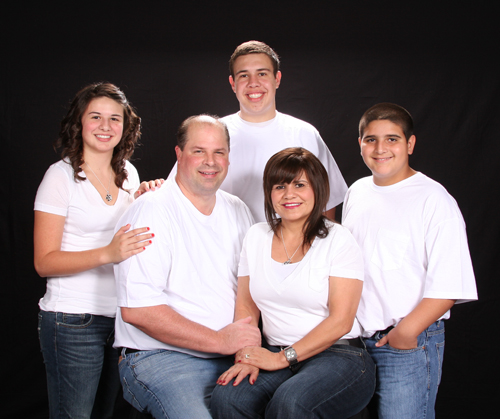 Dr. Harris grew up in Burbank, California, where he moved with his parents and sister at the age of 4. After graduating from John Burroughs High School, he moved to Utah to attend school at Brigham Young University. After a year there, he took a break from school and served a two year mission for his church in Paraguay, South America where he met his future wife. After finishing up at BYU, he took his wife and son to Omaha, Nebraska where he attended Creighton University School of Dentistry.
Dental school proved to be both challenging and rewarding. Dr. Harris loved the idea of getting out and doing the things he was learning. While visiting one of his wife's friends in Glendale, Arizona, they fell in love with the Arizona weather. Immediately following graduation in May 1998, he took a job in Phoenix and made the long trek westward, now with a 4 year old son and a two year old daughter.
Dentistry was fun and interesting, and within a year, Dr. Harris started to seriously consider purchasing his own practice. He learned of a dental practice for sale in Yuma and decided to purchase it. Avenue A Dental Care was purchased from Dr. Soltani in August 1999. In 2008, an opportunity arose to purchase his own building on Catalina Drive. Since he was no longer located on Avenue A, he changed his practice name to Harris Family Dentistry. He has enjoyed practicing dentistry in his own building ever since.